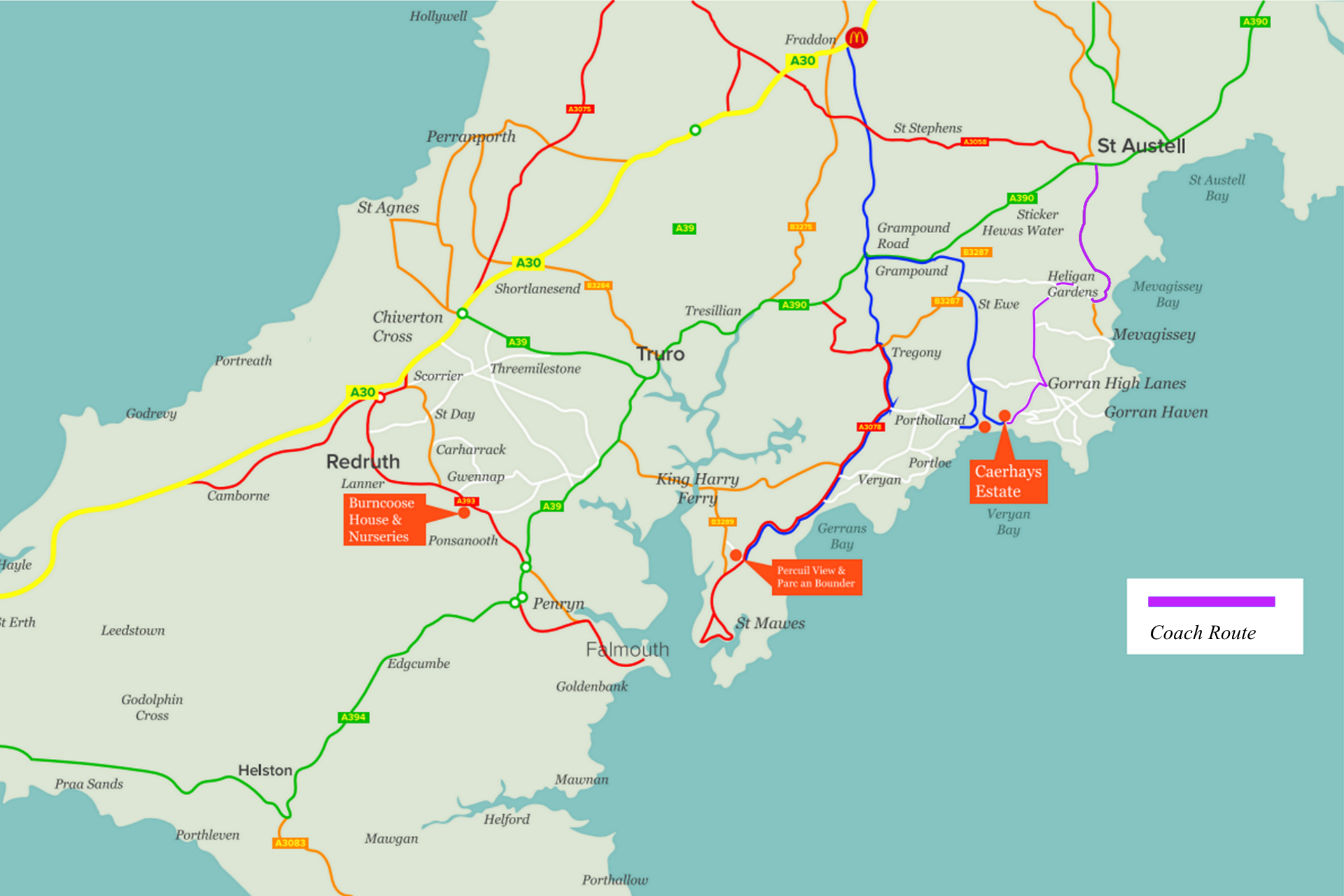 Coaches and Tours
Maps and travel directions specific for access by coach
Coaches are welcome at Caerhays
Please note all coach drivers are advised to contact the Estate office in advance.
Please come down to the beach and in through the 'Emergency Access' gates next to The Bottom Lodge. This is the only access which is large enough for coaches up to 14m in length.
Parts of the journey are narrow with sharp corners and/or overhanging trees. If you have any queries or would like any advice, please contact the estate office. The drive down to the beach is VERY steep and windy but a coach will pass. PLEASE PLEASE drive slowly.
Plan your approach route carefully.
All coaches should come in via the purple route marked on the map.
The tight bend at Rescassa has now been widened to make easier access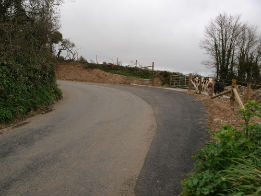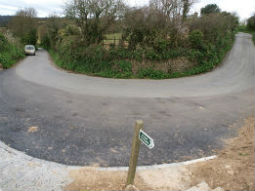 There is limited coach parking in the grounds on a first come first served basis, but you are welcome to drive in, set down your passengers and park in the beach carpark during your stay.
Coach drivers are assured of a warm welcome at The Magnolia Tearooms.