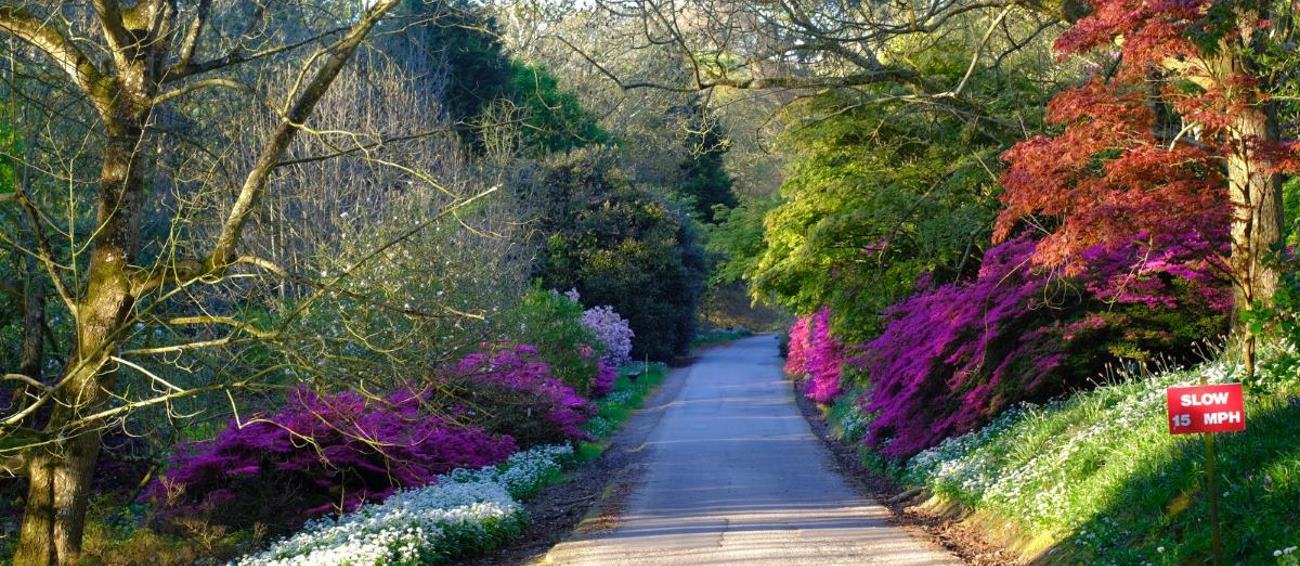 Garden Walks
There are structured walks around the garden giving views over the estate and grounds, the lake, and out to sea. Some of these paths are quite steep so please take care.
A garden map is available at the entrance along with our garden guide book.
Guided tours of the gardens by the head gardeners are available and usually last around 1½- 2 hours. These must be prebooked.
Dogs are welcome in the gardens on leads.
Plants in the Garden
Home to a National Magnolia Collection, the gardens here at Caerhays are a spring-time wonderland for visitors. If you haven't seen a 100 year old Magnolia tree in flower then you are really missing out. The plants we have in our gardens are nothing like you will see out and about. Many are huge, old, spectacular in colour, shape and perfume.
The 140 acre woodland gardens are English Heritage Listed Grade II*. The origins of this historically important collection of Chinese plants can be traced back to the work of the great plant hunters Ernest Wilson (1876 – 1930) and George Forrest (1873 – 1932).
The gardens also feature many rhododendrons, camellias and trees which are nationally classed as Champion Trees by the Tree Register.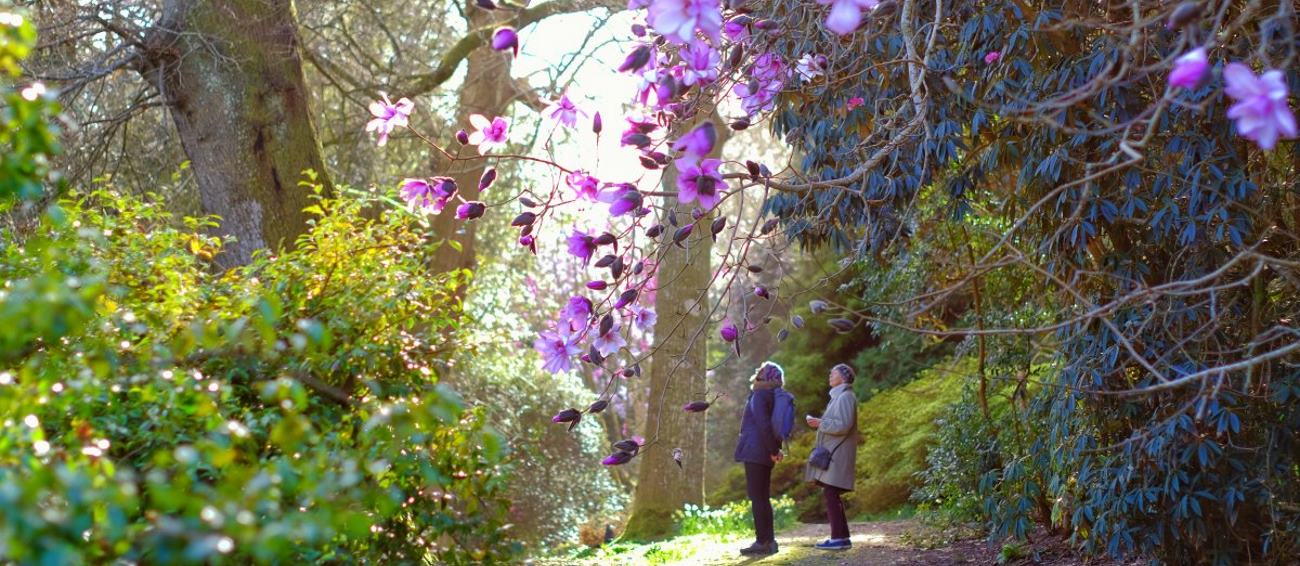 Caerhays Garden Guide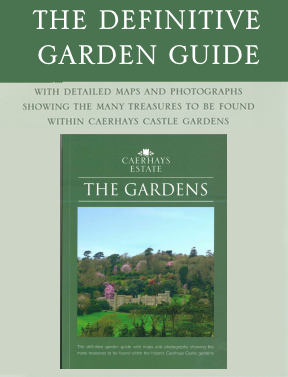 Caerhays Garden Guide
£5.00 + £2.00* p&p
Updated and republished 2018, the guide was first published in Spring 2010.
Containing a brief history of the garden.
Lots of photographs and information on many of the plants found in the gardens including detailed guided walk maps to ensure you don't miss anything during your visit to the Estate.
*UK Delivery only.