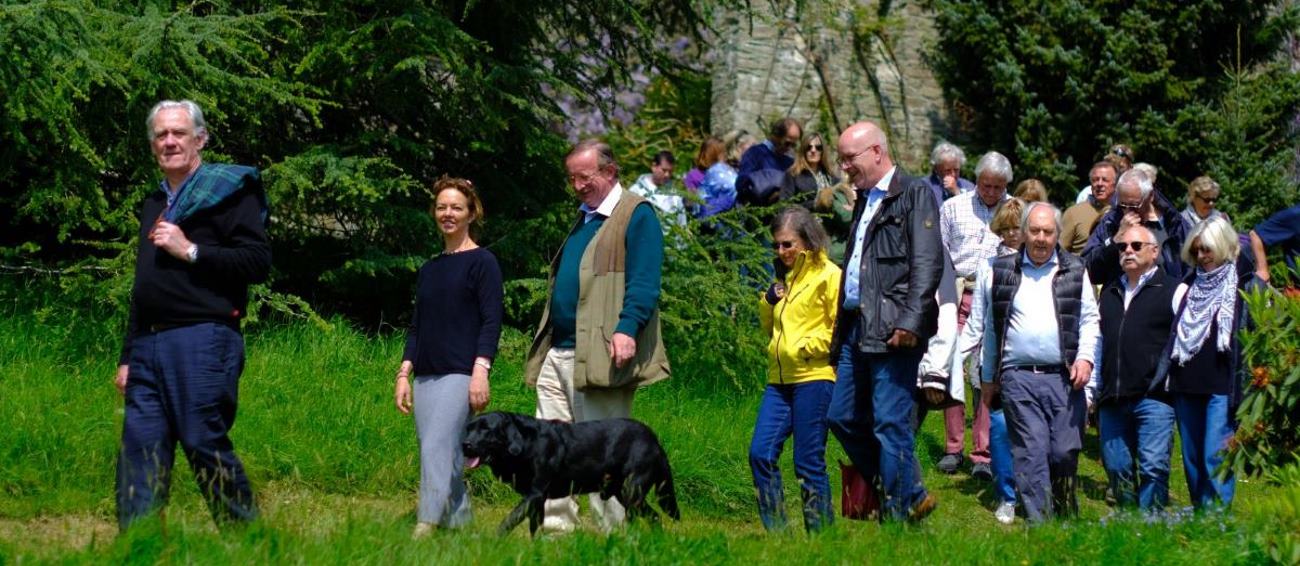 Garden Tours
Groups of 15 – 30 please allow 2 hours / Groups of 30 or larger please allow 2.5 hours.
Garden tours are conducted by either Jaimie Parsons our Head Gardener or his assistant Michael Levett.
| Tour | Per Person |
| --- | --- |
| Gardens Unguided | £8.00 |
| Gardens with guided tour | £10.00 |
| Gardens unguided and Castle (guided tour only) | £13.00 |
| Gardens and Castle guided | £16.00 |
Castle Tours
Approx. 45 minutes-1 hour. As the Castle is still the home of the Williams family we regret that all visits are by guided tour only.
Tour times are: 11.30 / 13:00 / 14:30. Other times can be arranged to accommodate your specific group please ring the Estate office to discuss your plans – 01872 501310
Combined Tours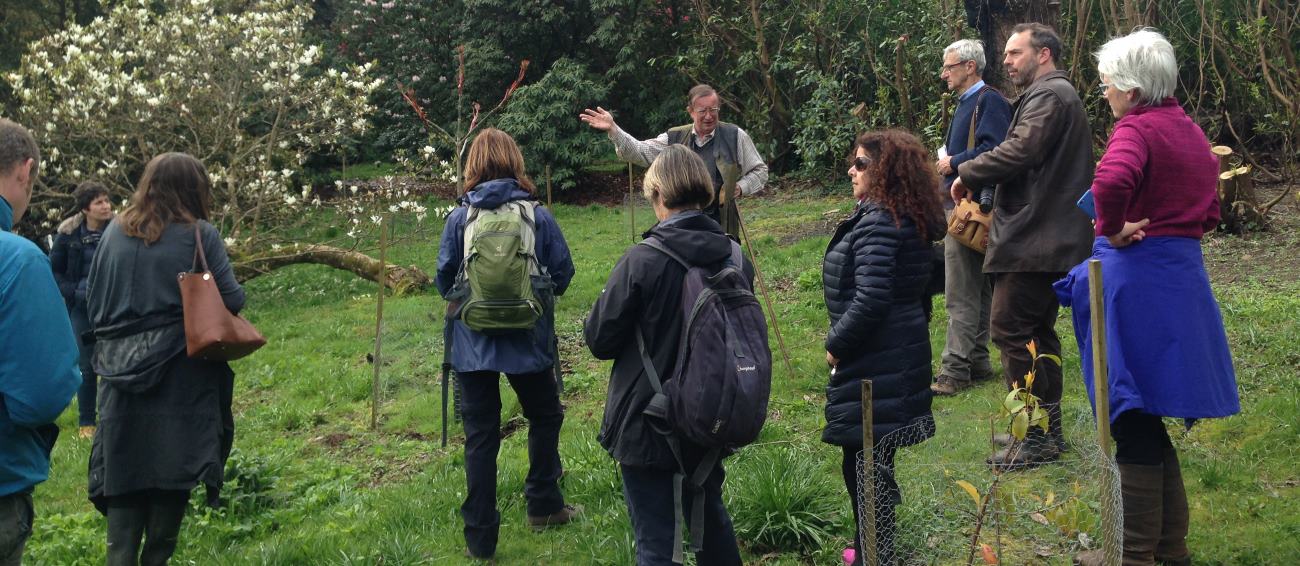 Bespoke tours with accommodation and special events
In addition to our Castle and Garden tours, we offer facilities for celebrations, meetings and lectures with buffet or sit down meals to suit your event.
Menus are available on request and can be tailored to your own requirements.
Personal tours for a Min 15 / Max 30 people:
A reception in Castle Hall at approx. 12.00 noon for pre-lunch drinks, followed by an informal tour of the Castle with a member of the Williams Family. You will enjoy a buffet lunch in the castle's Georgian Hall (and Dining Room if appropriate), followed by an optional full garden tour.
Prices will depend on your group size, itinerary and menu.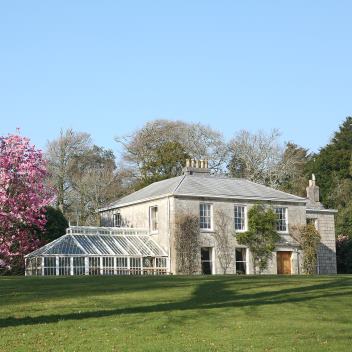 Burncoose House
Available for wedding ceremonies, holidays, private parties & functions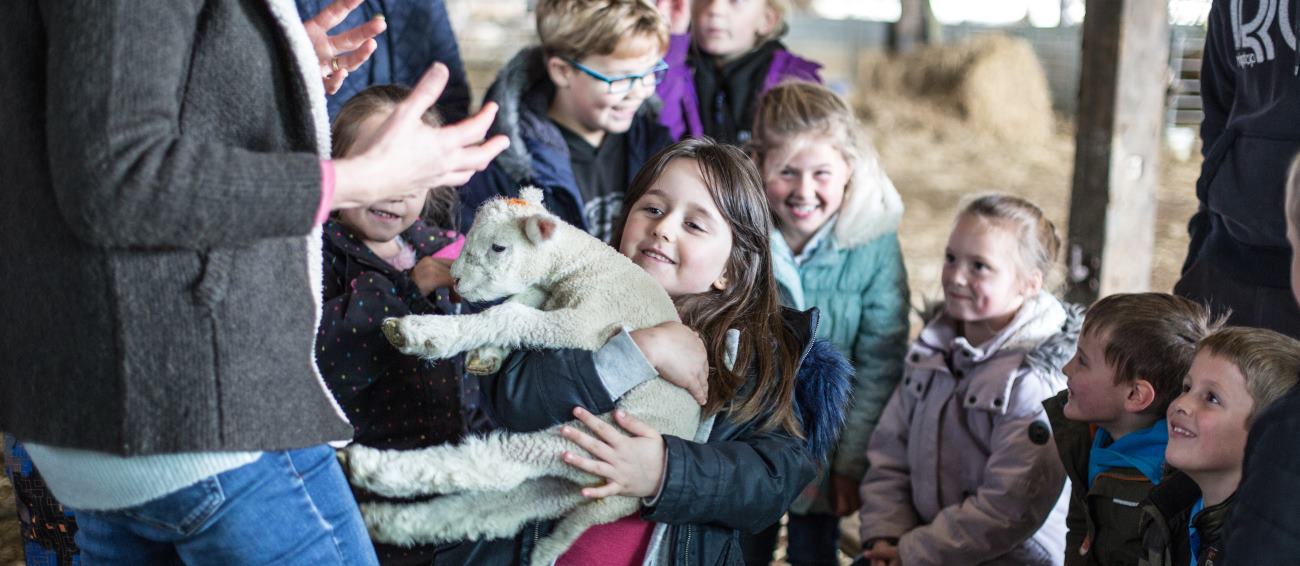 Educational Visits
Caerhays runs a programme of tours of the home farm, gardens and associated estate businesses with local schools. Other schools make regular independent visits with their students to study local wildlife and fauna. These visits to the home farm are provided entirely free to the schools involved as part of the estates involvement with the Countryside Stewardship Scheme which is designed to promote educational access to Caerhays Barton Home Farm.
The Estate is very happy to encourage other visits by schools, university groups or other educational institutions to the home farm under the Countryside Stewardship Scheme. To ensure the visit is free of please contact the Estate Office for a stewardship educational visit form which needs to be completed and returned please before the visit.
Other similar school or university groups who wish to visit the gardens or other parts of the estate for educational purposes may well be able to do so at a reduced cost. This will again depend on precisely what is required and how far estate staff will need to be involved.