The Caerhays Castle Spring Gardens opened on Monday 13th February 2023.
The Estate is welcoming visitors back for the 2023 spring season, with Lucinda Rimmington, Marketing Manager at Caerhays, commenting, "We can't wait to welcome people back to see our spectacular spring gardens – the sight of the colours around the grounds never fails to take your breath away!"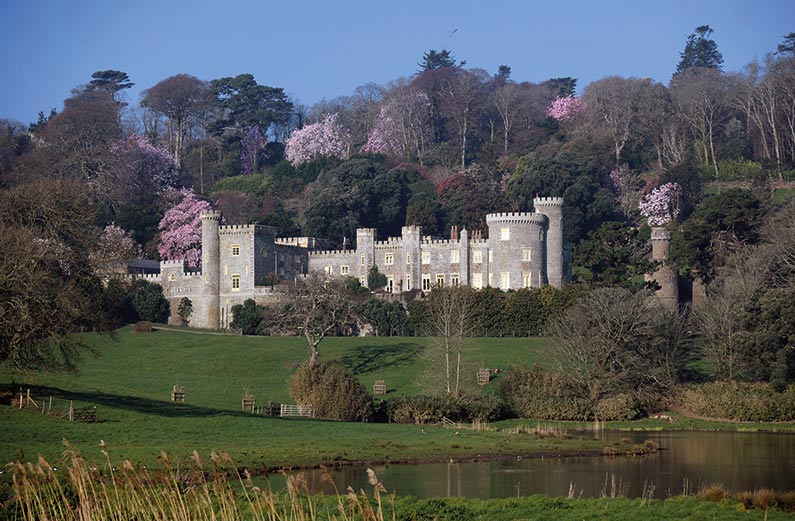 Due to the temperate climate, spring arrives in Cornwall much earlier than the rest of the UK, and the first signs of colour have already been spotted at Caerhays with its champion magnolia cambellii tree producing its first blooms. "It won't be long until the whole garden erupts into a riot of colour!" Lucinda added.
The Caerhays Estate is home to a National Collection of Magnolias, featuring just over 40 species of magnolia, as well as a further 500+ named cultivars and some 250 – as yet – unnamed seedlings. Lucinda revealed that some of these hybrids would be given names soon in celebration of the gardens reopening this spring.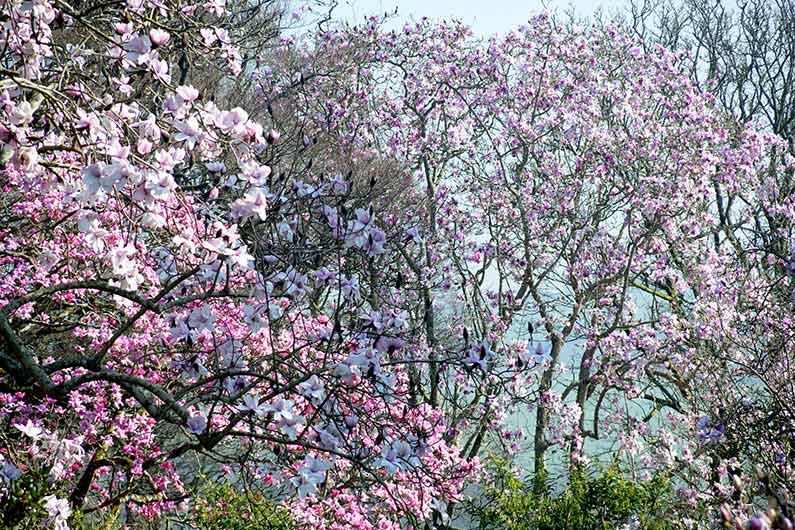 In addition to the newly named magnolias, visitors can look forward to some new experiences at Caerhays this season, including a new two and a half acre area of flowering Malus trees planted in the old kitchen garden amongst 10,000 daffodils, special Royal Horticultural Society lectures on magnolias and camellias, and potentially the launch of evening tours around the gardens.
There will also be a new bird box trail around the grounds, specifically designed to help children engage and interact with the nature that's around them. Plus, the onsite The Magnolia Tea Rooms are under new management, and will be open daily throughout spring serving light lunches, fresh cakes, tasty treats and hot drinks.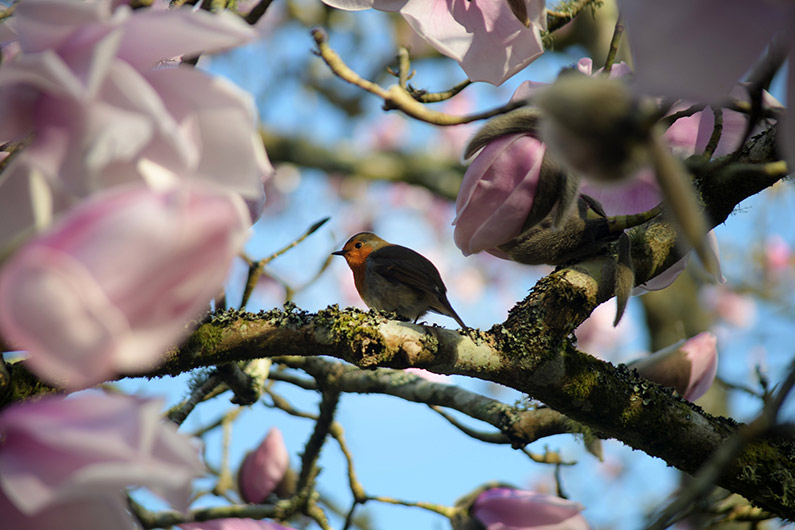 Lucinda commented, "A visit to Caerhays is a truly unique experience; where else can you wander around acres of world-famous gardens, explore a historic castle and walk along a beautiful Cornish beach all within a few hundred metres of each other?"
The gardens at Caerhays reopened on Monday 13th February, and the Caerhays Castle itself will reopen for guided tours on Monday 13th March.