The gardens have planted 200 new trees under the initiative in honour of late Queen Elizabeth II.
Hundreds of new trees have been planted at The Caerhays Estate as part of the Queen's Green Canopy project, a unique tree planting scheme that was set up to mark Her Majesty's incredible reign.
Lucinda Rimmington, Marketing Manager at Caerhays, explained, "We are very proud to be a part of the Queen's Green Canopy initiative, having successfully planted around 200 Malus trees in the Old Kitchen Garden as a special gift to the late Queen Elizabeth II. This is a part of history and is a 'living legacy' for the next generation."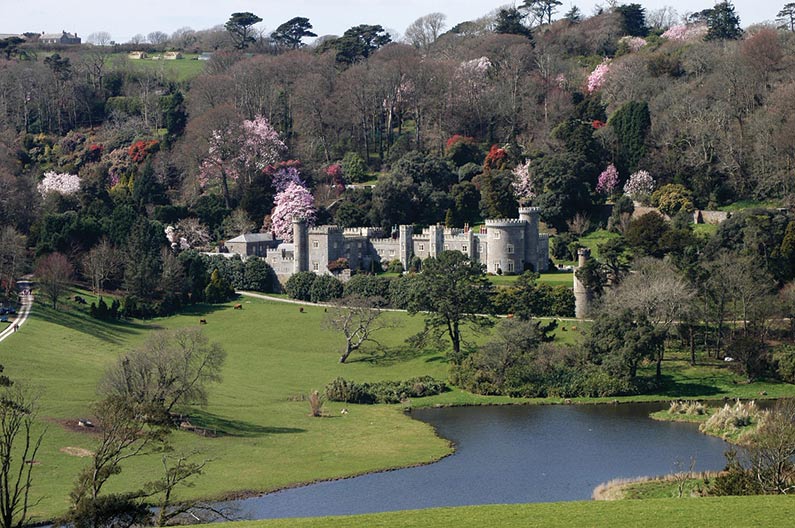 Around 200 Malus trees (small apple trees) have been planted in the Old Kitchen Garden, a previously unused area of the Estate. Malus trees provide blossoms in late spring and colourful fruit in the autumn.
"We chose to plant Malus trees because they flower a little later in the season and there was a lovely synergy with the location of the planting. The award-winning gardens at Caerhays feature lots of incredible spring flowers including our National Magnolia Collection, so we opted for a genus that would continue to add colour as the season continues," Lucinda said.
The Queen's Green Canopy began in May 2021 to honour Her Majesty's Platinum Jubilee in 2022. Her Majesty Queen Elizabeth and the then Prince of Wales planted the first tree in the grounds of Windsor Castle in March 2021 to signify the start of the scheme.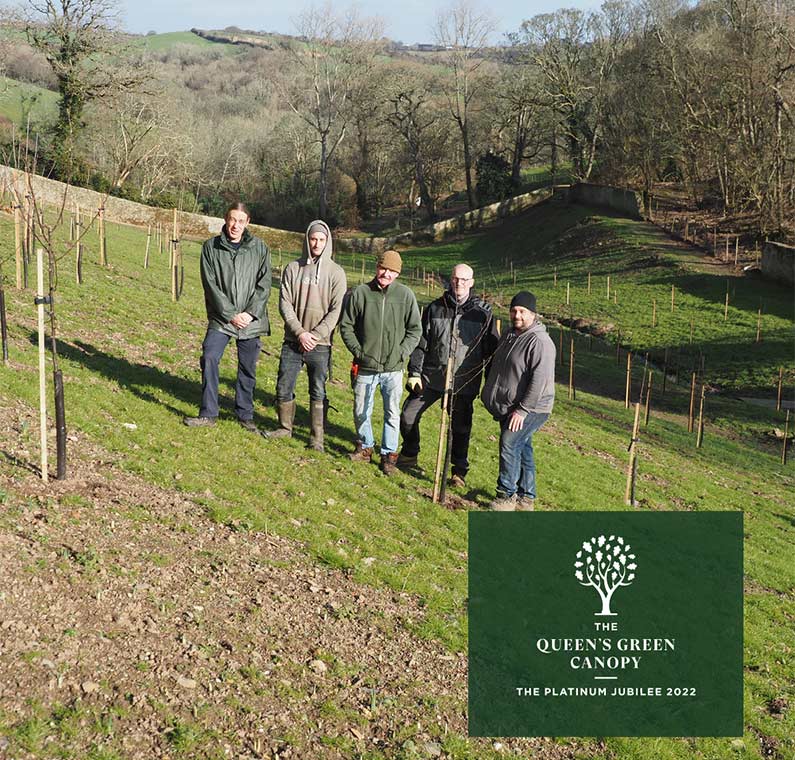 The objective is to increase and protect native tree cover as a special gift for the Queen to mark her 70 years on the throne. Over one million trees have been planted across the UK under the scheme.
Caerhays is home to a 140-acre woodland garden that is English Heritage Listed Grade II*. The gardens also feature many rhododendrons, camellias and trees which are nationally classed as Champion Trees by the Tree Register.
An official plaque will soon be put in place at Caerhays' Old Kitchen Garden to mark the gardens' involvement in the Queen's Green Canopy initiative.